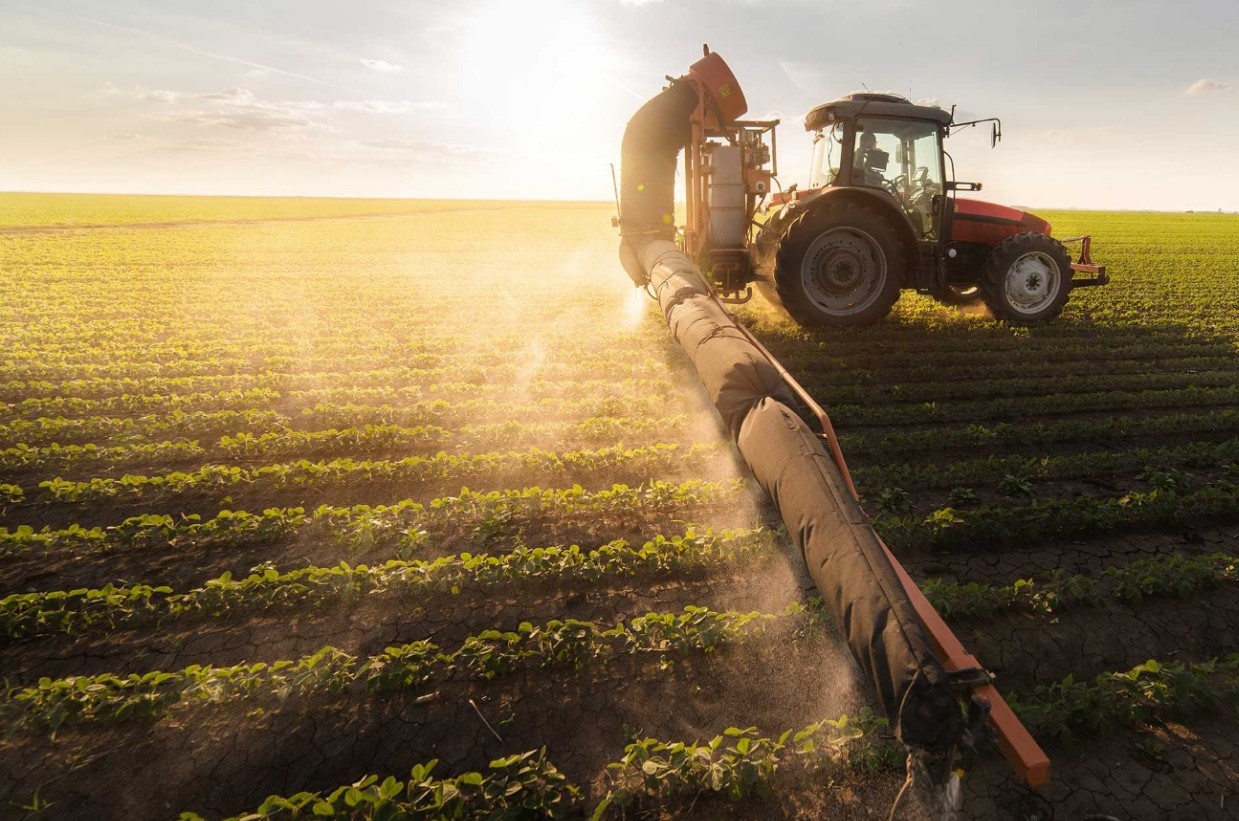 Bazis Agro explores the top 3 agrochemical companies in the world
As market researchers in the agriculture space, our team is always looking at trends and tracking major players in the sub industries we conduct research in. Today, we're taking a look at the top three agrochemical companies in the world — Syngenta, Bayer and BASF — and exploring each to find out more about what they do and how they have come to be the biggest in their respective industries.

1. Syngenta


Who is Syngenta?

Basel, Switzerland-based Syngenta AG is a global leader producing agrochemicals and seeds. The company also conducts genomic research and is one of the largest developers and producers of genetically modified crops.

The word "Syngenta" has two distinct roots. "Syn" means "synergy" and "synthesis" in Greeek, while "genta" stems from the Latin term "gens", which means people or community. So, Syngenta means "bringing people together." Syngenta's brand colors blue and green were chosen to suggest water and plants, along with clean growth and freshness.



Milestones
Prior to Syngenta, Novartis was formed in 1996 when three Swiss companies merged
In 2004, Syngenta Seeds purchased Garst, the North American corn and soybean business of Advanta, as well as Golden Harvest Seeds.
In 2017, Syngenta was acquired by ChemChina, a Chinese state-owned company, for $43 billion USD.
In the first half of 2017, Syngenta's total sales reached $6.9 billion USD; its net income in that period was $928 million.

Syngenta focuses on the following areas:

Crop protection products:


Selective and non-selective herbicides, desiccants
Seeds:



Some of Syngenta's key brands are Actara, Amistar, Callisto, Cruiser, Dual Gold, Gramoxone, NK, Hilleshög, S&G and Rogers.


What is their global reach?

Syngenta employs 28,000 people in over 90 countries worldwide. Syngenta's main partners are BASF, Bayer, and DuPont.

What does the future look like for the company?

Syngenta's stated goals are to promote quality food production by improving yields and crop quality, safer and more efficient crop growing methods, as well as reducing environmental impact of their production.

In April 2019, Syngenta announced a new innovation with The Nature Conservancy (TNC). The Innovation for Nature collaboration promotes soil health, resource efficiency and habitat protection in major agricultural regions worldwide (including Argentina, Brazil, China, Kenya and the United States).



2. Bayer


Who is Bayer?

Bayer AG is a German multinational pharmaceutical and life sciences company focusing on human and veterinary pharmaceuticals, consumer healthcare products, agricultural chemicals, seeds and biotechnology products.


The company's corporate logo — the Bayer cross with the word Bayer written in capital letters once horizontally and then again vertically sharing the letter Y — was introduced in 1904. The company's illuminated corporate logo was installed in 1958 in Leverkusen where Bayer AG is headquartered. That iconic cross is the biggest illuminated trademark in the world.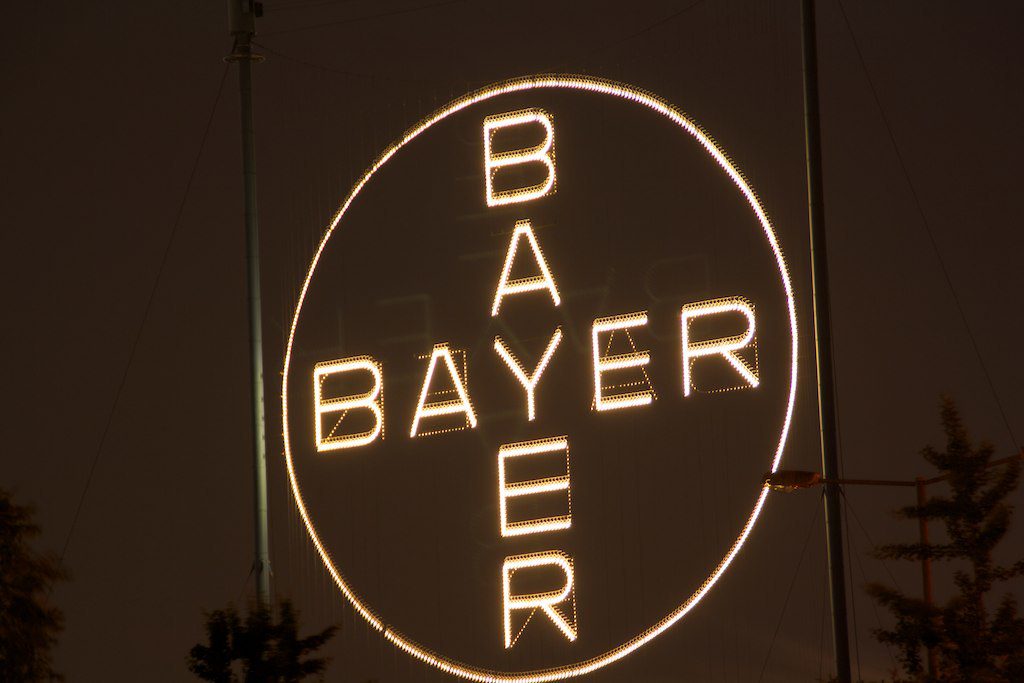 Milestones
Bayer AG founded in 1863 in Northwest Germany
In 1876, opens first production facility outside of Germany in Moscow
Bayer AG became a holding company in 2003, breaking into a number of core areas including Bayer CropScience
In 2016, the company began a second restructuring with the aim of allowing it to transition to a life sciences company.
In June 2018, Bayer acquired Monsanto, a U.S. agrochemical and agricultural biotechnology corporation that produced Roundup. Valued at $63.5 billion USD, it is the biggest merger in the history of the agricultural industry.
Bayer's CropScience Division focuses on the following areas:
Crop protection products:


Seeds:

Some of Bayer Crop Science's key brands are Nativo, Movento, Roundup, Luna, Gaucho, Serenade, Sivanto, and Acceleron


What is their global reach?

As of 2018, the Bayer Group included 420 consolidated companies in its portfolio spread across 90 countries worldwide. The company employs more than 110,000 people worldwide.


What does the future look like for the company?

Bayer's purchase of Monsanto catapulted it to the number one position in the agriculture sector. With that, Bayer has focused its businesses on the growth markets of health and nutrition, where Bayer is positioned well with its know-how and innovation capabilities.


Operationally, Bayer experienced a difficult market environment in 2018, with growing uncertainty caused by global trade disputes. On top of that, Bayer faced production holdups in the pharmaceuticals division and structural problems in its consumer health branch. Still, Bayer increased group sales by 4.5% on a currency and portfolio-adjusted basis.

Bayer plans to invest some €35 billion ($39.23 billion USD) between now and 2022, with research and development accounting for over two-thirds of this figure. The CropSciences division is working on new seed and crop protection products, digital and customized solutions for farms of all sizes, and new approaches to sustainable, resource-efficient agriculture.

3. BASF

Who is BASF?


BASF is a German company, an industry leader with a broad portfolio of fungicides, insecticides, herbicides, and seed treatments. BASF aims to help farmers increase yields and quality of their crops.


BASF is an acronym for Badische Anilin und Soda Fabrik (German for "Baden Aniline and Soda Factory"). It was founded by Friedrich Engelhorn on April 6, 1865, in Mannheim, in what was then the German-speaking country of Baden. Engelhorn had been responsible for setting up a gasworks and street lighting for the town council. The gasworks produced tar as a byproduct, and Engelhorn used that to produce dyes. When BASF started, it produced chemicals necessary for dye production, including soda and acids.



Milestones

BASF developed the Haber process — an industrial process for producing ammonia from nitrogen and hydrogen — in early 20th Century
BASF started a new production plant in Oppau — a suburb of Ludwigshafen, Germany — in 1913, adding fertilizers to its product range
BASF also acquired and began mining anhydrite for gypsum at the Kohnstein in 1917
BASF invented Styropor — an expandable polystyrene — in 1951
In the 1960s, production abroad was expanded and plants were built across Europe, North and South America
BASF acquired a site in Schwarzheide, which is eastern Germany, in 1990
It expanded to Podolsk, Russia, in 2012, and to Kazan in 2013
On the agricutlure side, BASF focuses on the following areas:

Crop protection products:


Selective and non-selective herbicides
Seeds:



Some of BASF's key product names include Clearfield, Provisa, Altrevin, Armezon, Cabrio and more.

What is their global reach / Which countries are they most active in?


BASF is a worldwide company employing more than 122,000 people and operating in more than 90 countries worldwide.

Where are they looking to expand / what does the future look like for the company?


Because of weaker than expected business development and the slowdown in global economic growth and industrial production, the company anticipates considerably lower EBITDA for 2019, potentially 30% below 2018. BASF also expects sales to be down in 2019 slightly compared to 2018.

Market share of these companies in Russia


As a market research company with expertise conducting agriculture fieldwork in Russia, we wanted to in conclusion look at the market share of each of these three companies in Russia.


Overall, there is atrend for crop-protection products and seed producers to localize production. As of 2017, more than 30% of sunflower and corn seeds sold in Russia by Syngenta are produced in Russia. And 40% of all Syngenta crop-protection products sold in Russia are produced in Russia. The plan is to increase this by 70% to 2022.


Bayer CropScience takes a similar approach. As of 2016, 30% of production was localized in Russia. The plan is to increase this to 50% by 2020.

Here's a breakdown of who controls the share in Russia of crop-protection products as of 2017:


Avgust – 15.6%
Syngenta – 15%
Bayer – 14.5%
BASF – 12.4%

And here's the market share for crop-protection products in Ukraine as of 2018:


Bayer – 19%
Syngenta – 18.5%
BASF – 17%
Adama – 9.5%
Alfa Smart Agro – 6.5%
DuPont – 6%

Our team at Bazis Agro is passionate about following agriculture industry trends and keeping our fingers on the pulse of the market across Russia, Ukraine and surrounding countries. We partner with firms and companies worldwide craving deep insights about the agriculture sector in this region.
Find out more about how we have helped our clients in our Bazis Agro Case Studies.

###

Sources:


https://en.wikipedia.org/wiki/Syngenta


https://www.nature.org/en-us/about-us/who-we-are/how-we-work/working-with-companies/transforming-business-practices/syngenta/


https://en.wikipedia.org/wiki/Bayer


https://www.awiner.com/pesticides-company-top/


https://en.wikipedia.org/wiki/BASF#History


https://agrovesti.net/news/corp/syngenta-planiruet-za-5-let-dovesti-v-rf-do-70-dolyu-semyan-i-szr-rossijskogo-proizvodstva.html


https://finance.rambler.ru/economics/35697062/


https://www.vestifinance.ru/infographics/10758


http://agroportal.ua/publishing/lichnyi-vzglyad/igry-prestolov-na-rynke-szr-kak-mirovye-trendy-vliyayut-na-ukrainu/#