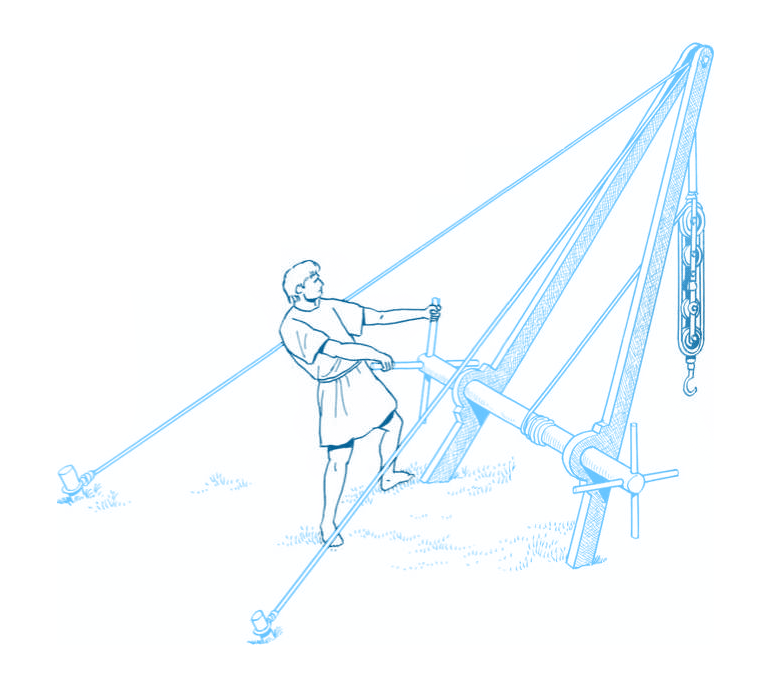 Bazis Build explores global crane manufacturing
Surprising to many, mechanical cranes are not a byproduct of the Industrial Revolution or even an invention originating in the Renaissance. The roots of mechanical cranes go back many centuries earlier. Dating back to at least 515 B.C., the first crane was developed in Ancient Greece to move stone blocks that were being used to build a temple at the time. Since their primitive development thousands of years ago, modern industrial cranes have become a commonality found on construction sites and in manufacturing buildings.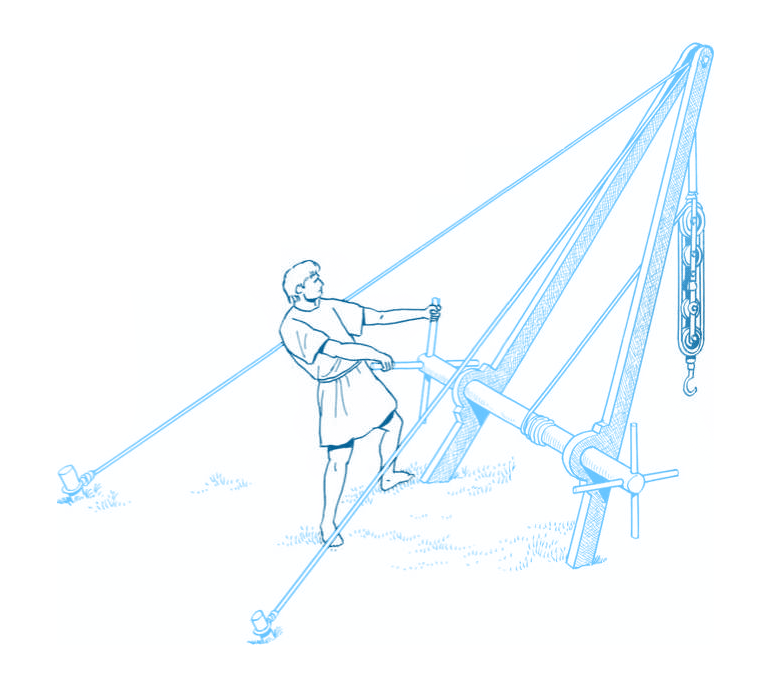 Different projects call for different types of cranes so that everything goes smoothly. The weight of the materials, the location site, and the tasks in need of being accomplished are some of the aspects that must be considered when a construction crew is choosing the perfect crane(s) for the job. Cranes are so effective that today when cranes are manufactured it takes the help of other cranes to put them together in production!


In financial terms, the crane market has been viewed as a bellwether for the economy as a whole. This is because cranes are one of the most expensive pieces of equipment a company can buy—costing anywhere from low six-figures to over $3 million—while renting costs can accumulate $60,000-$80,000 resulting from installation and disassembly fees. So if cranes are being bought up for construction projects, that means there's a demand for housing/infrastructure to be built, which in turn means that money is going into those sectors, and so on.


How big is the crane manufacturing industry?


The industry brought in $1.1 billion in total revenue in 2018 and $88 million in profits, according to IBIS World research. Annual growth for the next five years is projected to be a modest 1.5%.


To give more perspective, here is how market segmentation breaks down. These are the top industries crane manufacturers work with and the percentage of business with each: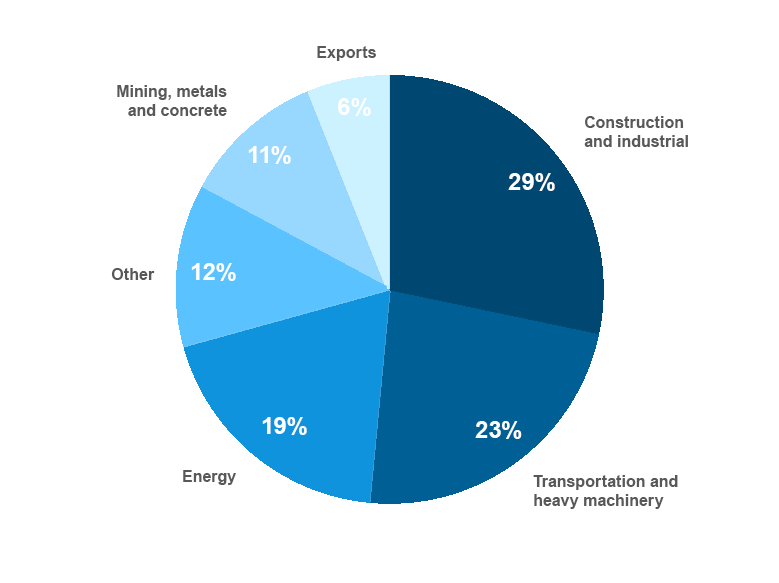 Seven of the main crane manufacturers, according to Crane Trader:


Grove


Headquarters: Manitowoc, Wisconsin, United States
Parent company (Manitowoc) revenue from 2018:  $1.8468 billion

Demag 


Headquarters: Düsseldorf, Germany
Revenue from 2017: $674.09 million

Kato 


Headquarters: Shinagawa-ku, Tokyo, Japan
Revenue from 2018: $1.85 billion

Liebherr


Headquarters: Bulle, Switzerland
Revenue from 2018: $12.03 billion

Link-Belt


Headquarters: Lexington, Kentucky, United States
Revenue from 2018: $251.77 million

Tadano


Headquarters: Takamatsu, Kagawa, Japan
Revenue from 2018: $1.7578 billion

Terex


Headquarters: Westport, Connecticut, United States
Revenue from 2018: $111.3 million

These crane makers—among others—produce differing types of cranes intended for particular projects. Here are 12 types of cranes that are found in the construction industry.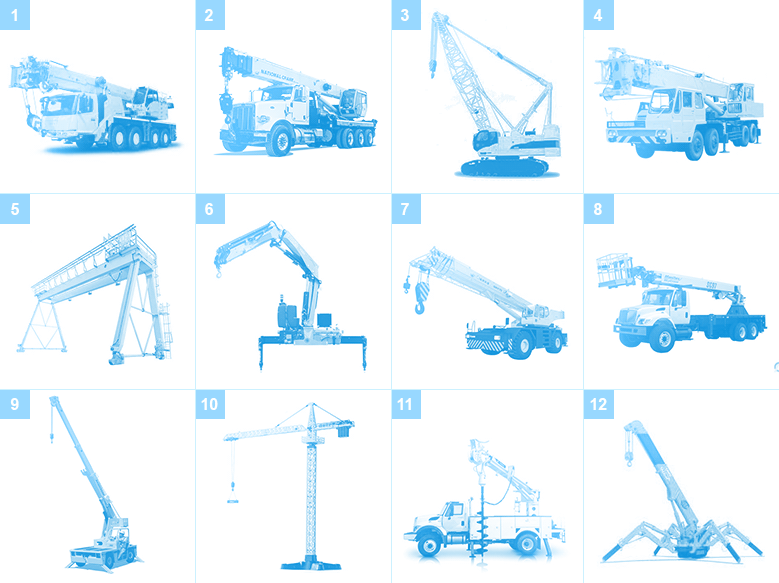 All Terrain: combination of a truck crane and a rough terrain crane
Boom Truck: they don't have massive lifting capabilities but for smaller projects they work well in a pinch
Crawler Crane: this crane is mounted on a low-to-the-ground platform and moves on two wheels which are continuous bands or tread
Truck Crane: also known as a mobile crane, a truck crane is a cable-controlled crane mounted on crawlers or regular wheels
Gantry/Overhead: frequently called a bridge crane, this type of crane consists of parallel beams that are mounted on the ceiling of a manufacturing plant
Knuckle Boom: folding down just a retracted finger on a human, a knuckle boom crane extends out from its compact size—making it great for storage in tight places
Rough Terrain: they are mounted on a platform above four large rubber tires, and are designed for pick-and-carry tasks
Bucket Trucks: this is the type of crane that an electrician fixing a telephone wire would use, as a person stands in the bucket part and is hoisted up
Carry Decks: with a fully rotating boom housed in the center of the machine, this crane is part of a smaller truck and makes for moving or loading items quickly on-site
Tower Crane: commonly used at construction sites where a tall building is being built, these cranes are used to close the height differential while construction is in progress
Digger Derricks: looking similar to a bucket truck, digger derricks come with a spiral drill for creating holes, and other equipment for setting potholes
Mini: much smaller compared to the other cranes on this list and having the appearance of a 4-legged spider, this crane is intended for incredibly small projects with considerably lighter loads

Bazis Build has experience in market research across a number of construction categories. If you're looking for additional insights into crane manufacturing or usage across geographic segments or sub-industries, we're always here to help.


Connect with us at info@bazisgroup.com to learn more and schedule a consultation with our Bazis Build team.