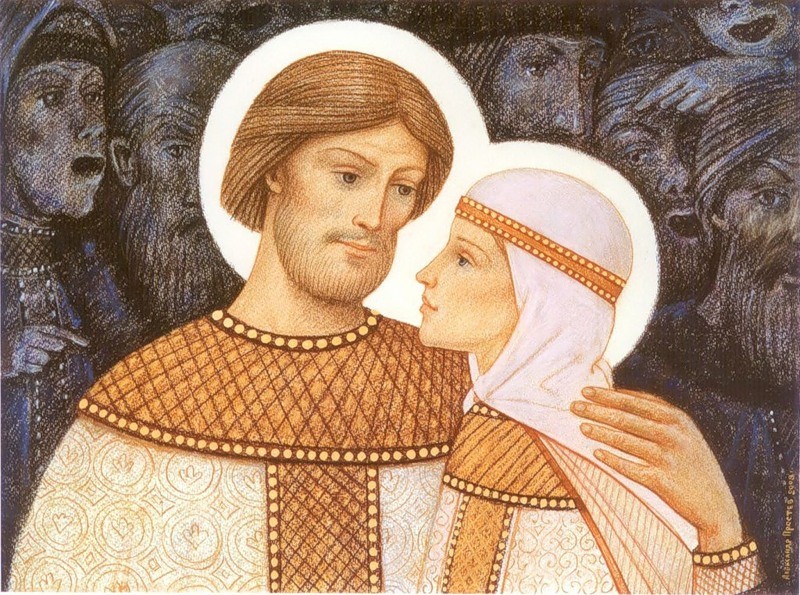 Crazy, Stupid, Love or How Russians Celebrate St.Valentine's twice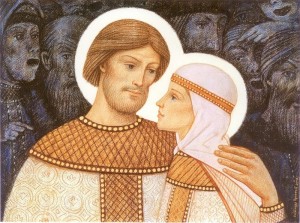 Many countries around the world celebrate St. Valentine's Day on February 14. We celebrate it in Russia, too, but it is loved mostly by young people. It's time for secret Valentines and romantic evenings.
Since 2008 we have been celebrating the Day of Family, Love, and Faithfulness, the Russian analog of St.Valentines's Day. It takes place on July 8.
St. Peter and Fevroniya are the symbols of this holiday. People say they help and protect those in love.
The legend says, that Peter, a nobleman, was fighting with a dragon. The dragon's poisonous blood dropped on Peter's skin and he got sick. Many doctors tried to treat him, but failed. Only Fevroniya, a young lady from a peasant family, managed to heal him. Peter married Fevronia, although noblemen were not allowed to marry women from peasant families. Many people wanted to separate them, but their love was stronger.
Peter and Fevroniya lived a long and happy life. When time came, they died on the same day. Their love was so pure, that they were sanctified in 1552. Peter and Fevroniya are considered to help to strengthen family ties and keep peace at home.
In the past, it was a tradition to go to the church and pray for love and family.
Now people celebrate this day at home with their families. By the way, it is a very popular date for wedding.
So here in Russia we are happy to celebrate two holidays devoted to love: St.Valentine's Day and the Day of Family, Love, and Faithfulness.