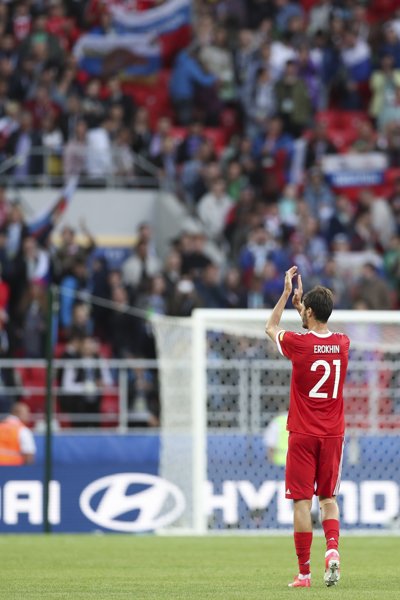 Follow the Confederations Cup with Bazis Group!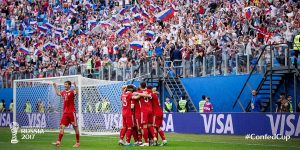 The FIFA Confederations Cup started on June 17th, this year in Russia for the very first time. The tournament was held in four cities: Moscow, St. Petersburg, Sochi and Kazan—all are excellent tourist destinations and provide football fans with lots of different kinds of leisure and amusements.
Being the football fans we are at Bazis Group, we've heard visitors are already in love with Russia. We've heard of tourists who have said they were told it was unsafe in Russia, but decided it wasn't true once they'd spent some time in one of the hosting cities.
As for Russians, they are certainly excited about this event. People are gathering together in bars or at homes to watch the games. Alexei Smertin, a bronze winner of the World Cup 2008 told media that these games will be "a final rehearsal before the World Cup… and our fans will also enjoy a high-class football from the best teams of the world".
So who will emerge victorious from the games? Smart money is on Germany and Portugal—the best result of the German team was a bronze in 2005, and Portugal has joined the tournament for the first time ever. But things can change quickly, so we won't know until the last game.
Another interesting fact: the official ball of the tournament is named "Krasava," a slang term that roughly translates to "Nice!". We hope we'll have many, many chances to say the same to our footballers.
So buy a pack of crisps, soak yourself in the atmosphere of joy and excitement and follow the main event of this summer together with us!