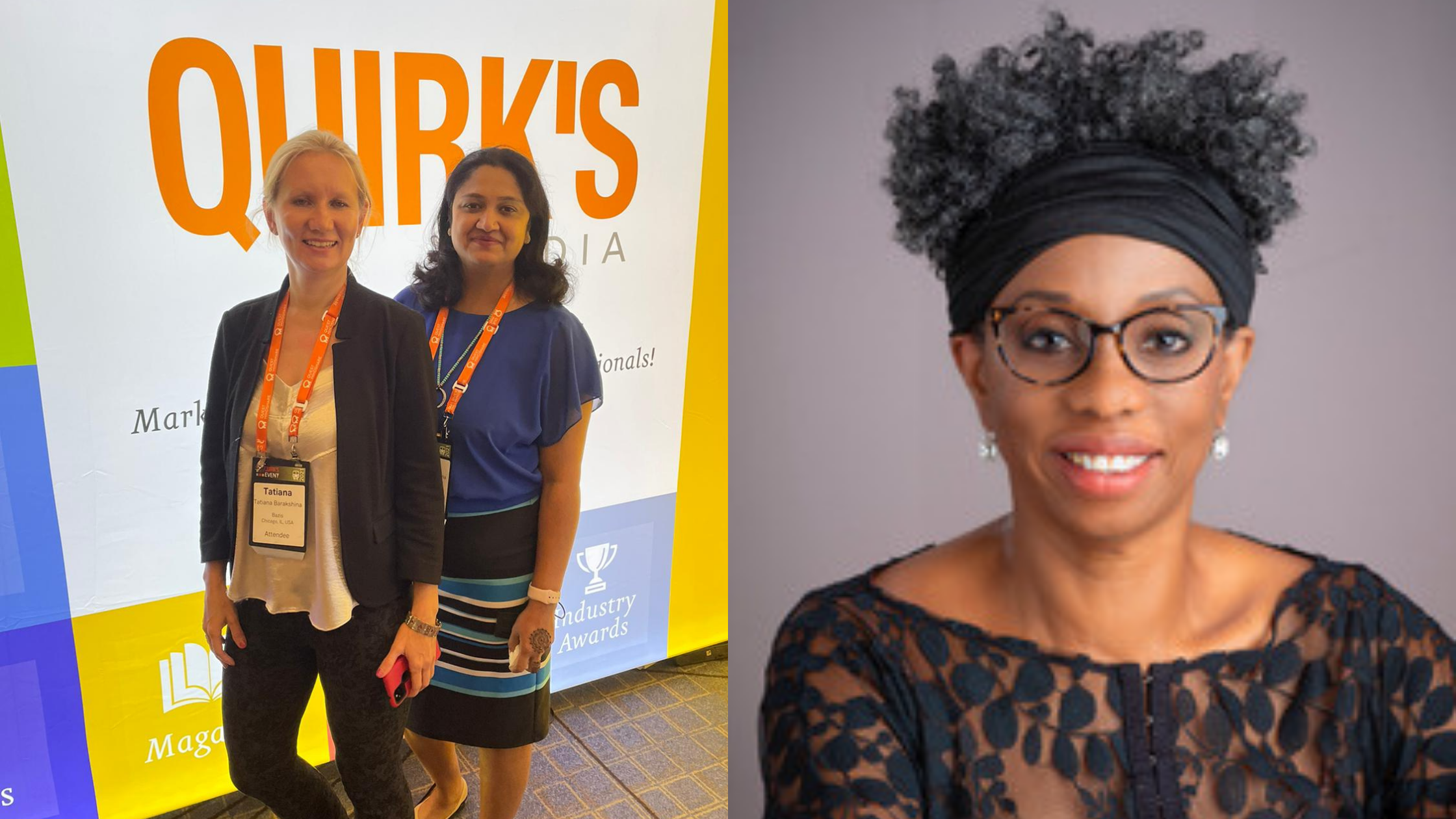 Here's how Pepper Miller's presentation inspired us at the Quirks event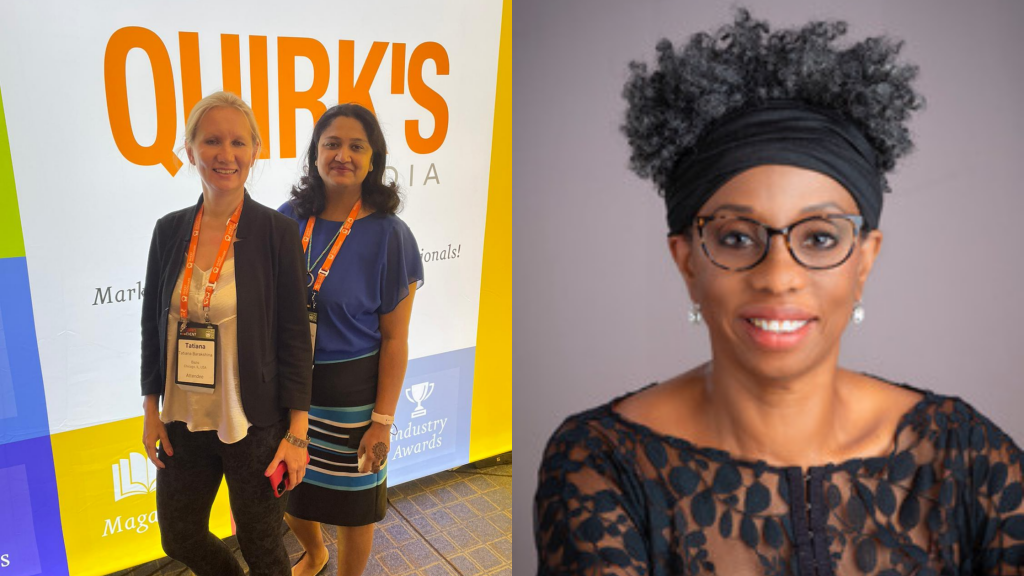 Quirks is an industry association marketing researchers turn to for knowledge, insights, and best practices within the community. Recently, Quirks held an in-person event showcasing new topics and concepts. It was a return to The Quirks Event, an inspiring market research showcase held in Chicago, which is conveniently where our U.S. team is based.

The Quirks Event allows participants to network, ask questions, and enjoy each other's work. There are actually several events held in three separate locations: Chicago, New York, and London. Our team enjoyed attending the event in person, as we preferred it more than meeting over Zoom (like everyone else, we've had a bit of Zoom fatigue this past year and a half). However, out of the several presentations that took place, one of them stood out the most.

Pepper Miller is an award-winning market research professional and Black-American subject matter expert who presented her topic, "Black (Still) Matters in Marketing and Market Research."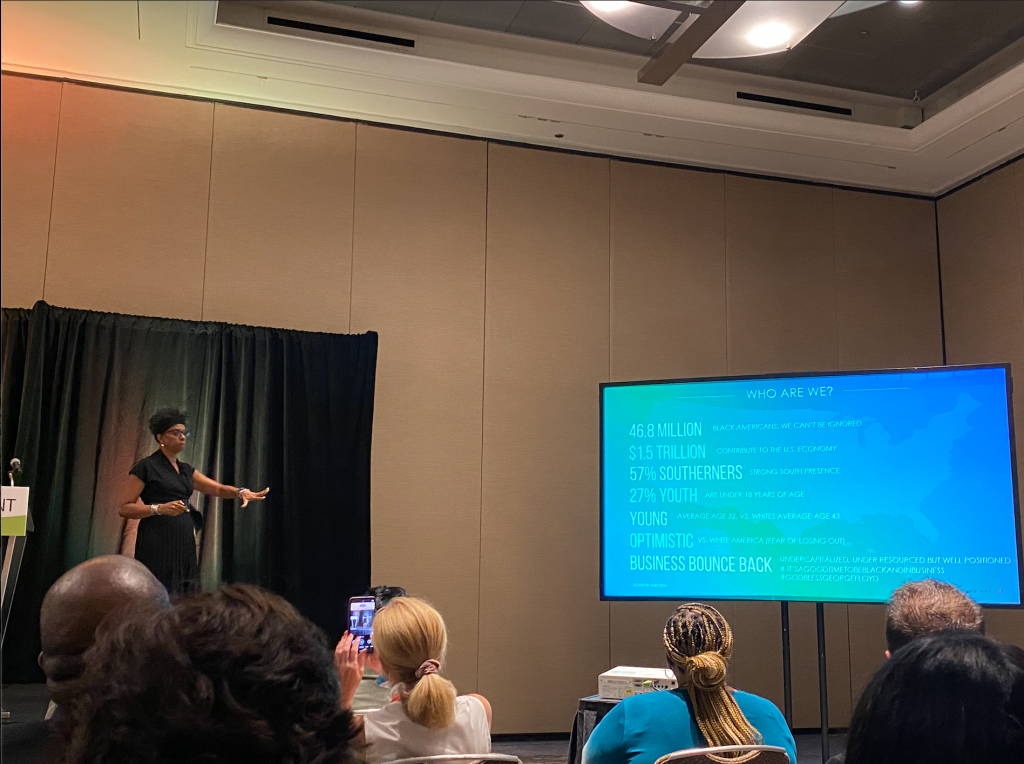 The talk was highly honest and at times provocative, covering several topics such as diversity, inclusion, and the different steps some mainstream media conglomerates took to promote black values in society. In this blog, we're going to recap Pepper's presentation and discuss how it impacted us.

The Context and the Biases

Pepper discussed five main topic points to help educate the market research community about representing Black Americans in market research: 

Black Americans in context
Three fundamental truths about us
Who's getting it right
Relevant research practices
Engaging with cultural relevance
Through this, she discussed the proper use of Black vs. African American, BIPOC (Black, Indigenous people and People of Color), and POC. She discussed the several ways Black Americans influence and contribute to society, whether it's to the economy or society as a whole. Next, she talked about the unconscious bias against Black Americans and shared many characteristics related to beliefs and behavior including code-switching, the mask, Kairos Time, feeling undervalued, stereotyped, and workplace discrimination. Additionally, Pepper mentioned how Black Americans want to be part of the mainstream, yet hold on to their Black culture. "This is not anti-White or anti-American", Pepper explains, "It's real inclusion."

One of her insights was from Iconoculture and Gartner Research's annual research study. Blacks, Asians, Hispanics and Whites, and were asked to rank their most important values out of 99 values that were presented. The results? Year after year, EQUALITY is the No. 1 value for Black Americans, whereas LOYALTY and other values were ranked No. 1 value for their white counterparts. Lastly, Pepper shared brands that are getting it right with respect to promoting inclusion and provided specific examples from P&G and Netflix.

What we took away from her discussion

We should value everyone as unique individuals. When conducting market research, it is not enough to simply have diversity in the room when asking research questions. To garner a truly representative response from Black Americans, conduct designated research with Black respondents, use Black moderators, include conversations about the dynamics of Black life from the respondents. White moderators can conduct research too but must address the elephant in the room and tell their truth: "I don't know Black culture, so speak freely and honestly. This is a safe space."

Nobody should feel invisible, and we should embrace and welcome everyone, regardless of past experiences or background, so they feel comfortable and included. Additionally, alongside Netflix and P&G, companies, media-based or not, should create shows, advertisements and provide research material that is relevant to this audience. As Pepper Miller says, "Yes, I speak English, but are you talking to me?"