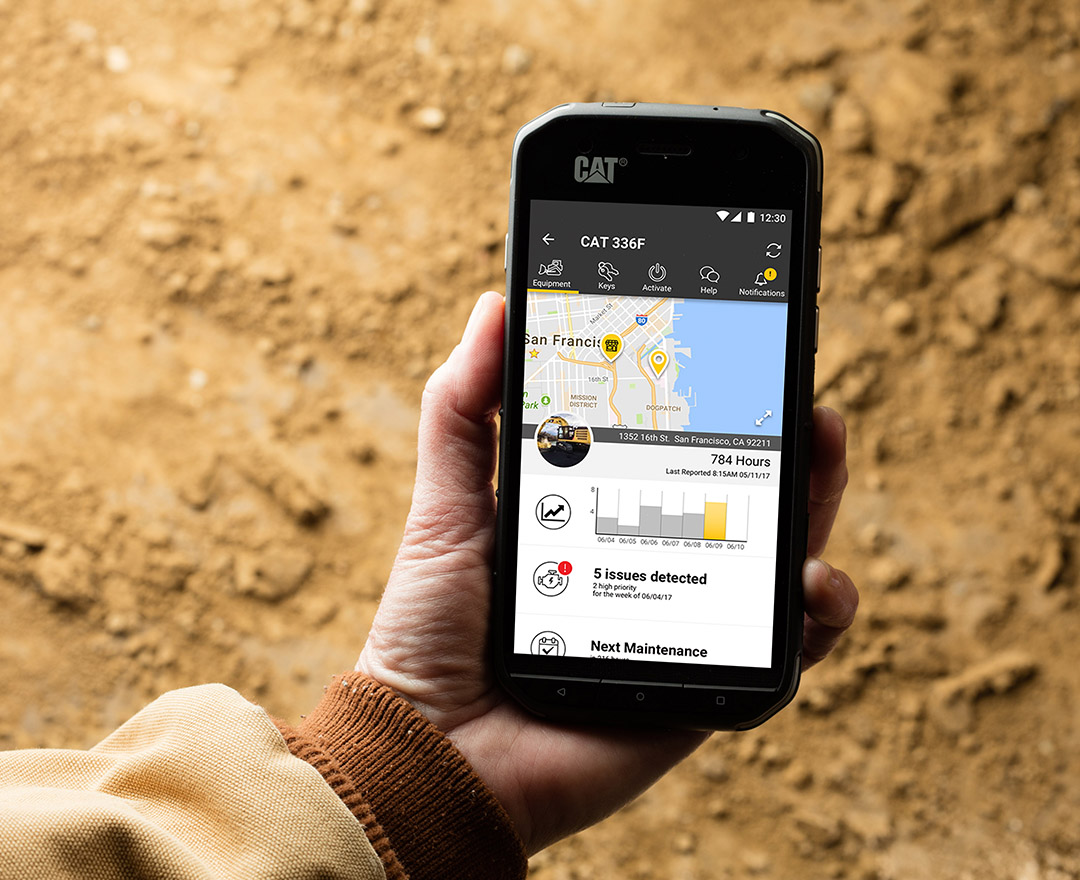 How Connectivity is Transforming the Construction Industry
Fully autonomous trucks have been in the works for decades. Komatsu unveiled the first testing fleet in Chile in 2005. The problem has been that the sites themselves need to be fully connected and equipped. Certain requirements need to be met to ensure self-driving vehicles in construction are safe and effective.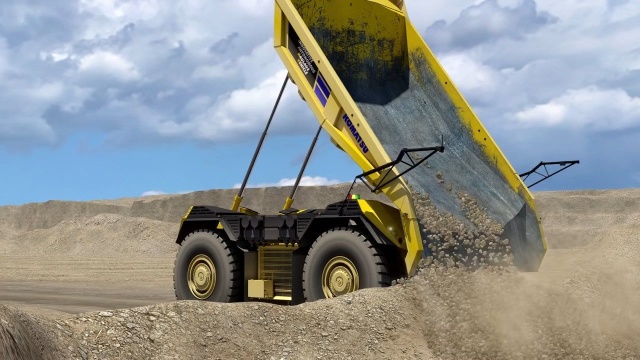 That's why there is a great deal of focus on connectivity in the construction space. A secure, strongly connected construction site allows for information from the field to flow seamlessly through connected devices; smart technology allows for some machines to be run via remote control or automatically. It improves safety.


While connectivity is great, there is a difference between just getting an asset connected — that is, knowing things like location and performance parameters. Connectivity is taken to another level when you can package the data in a meaningful format so a company can act on the data and focus on preventing failures rather than reacting to it. That's why companies in the construction space are focusing on how truly connected construction sites can lead to better decision making for those leading the charge.


Let's take a deeper look at how connectivity is impacting the construction industry.



How is the construction industry using connectivity to improve jobs and job sites?


Technology is indeed progressing, with new products emerging that aim to achieve those benefits. Telematics is an interdisciplinary field combining telecommunications, vehicular technologies (road transport, road safety, etc.), electrical engineering (sensors, instrumentation, wireless communications, etc.), and computer science (multimedia, Internet, etc.). Through telematics, construction professionals receive feedback on how machines operate throughout the course of their lifetime. When this data is used, it can point toward improvements in design that make machinery more reliable.


Connected job sites also improve safety — they limit or remove unsafe situations, reduce costs of material, labor, machine hours, fuel, and maintenance and repair, according to Tobias. Not to mention, connectivity increases the available workforce because jobs are easier to do. New operators of equipment can become more proficient quickly because of connectivity and smarter machines.



What does connectivity in construction refer to?


Connectivity on a construction site essentially means that the tools, devices and vehicles used are connected and generating data to help the construction industry perform better. We've written before about the impact of 5G and how that is helping shape the construction industry. The advantages of a faster, more reliable 5G network represent a huge step forward in connectivity, offering great potential in the construction industry for processing mobile data, which impacts the ways machines communicate and interact remotely.


As it expands, 5G will be crucial in providing the infrastructure needed to develop autonomous machines. This will mean self-driving construction machines could recognize signals, map an area more accurately, and communicate with each other far more easily than ever before. All of this has the potential to make construction sites run more efficiently and safely.



How major construction equipment companies are embracing connectivity


Key manufacturers like Caterpillar, Case New Holland and Kimatsu are all talking about connectivity. And they are embracing the idea that it can lead to more insights. For example, CAT touts that it has more than one million connected assets. These are helping the company decide on major changes within and how they embrace the digital age.


CAT


"We've got all these capabilities with more data, more computing power and more storage than we've ever had," said Dan Reaume, Cat Digital's director of analytics in this 2020 article on Built in Chicago. "What we're faced with is a choice to either make things a little bit better or really do a digital transformation. To me, that's the promise of digital: Not just improving slightly but changing the way you relate to your customers and to your dealers."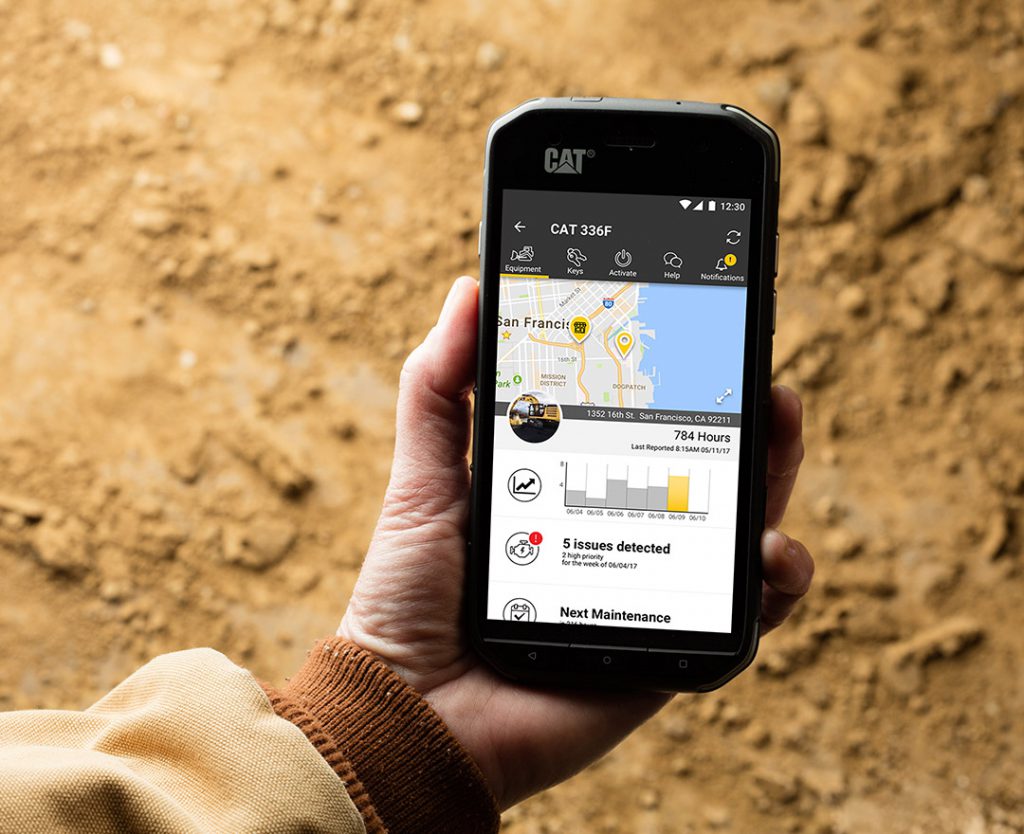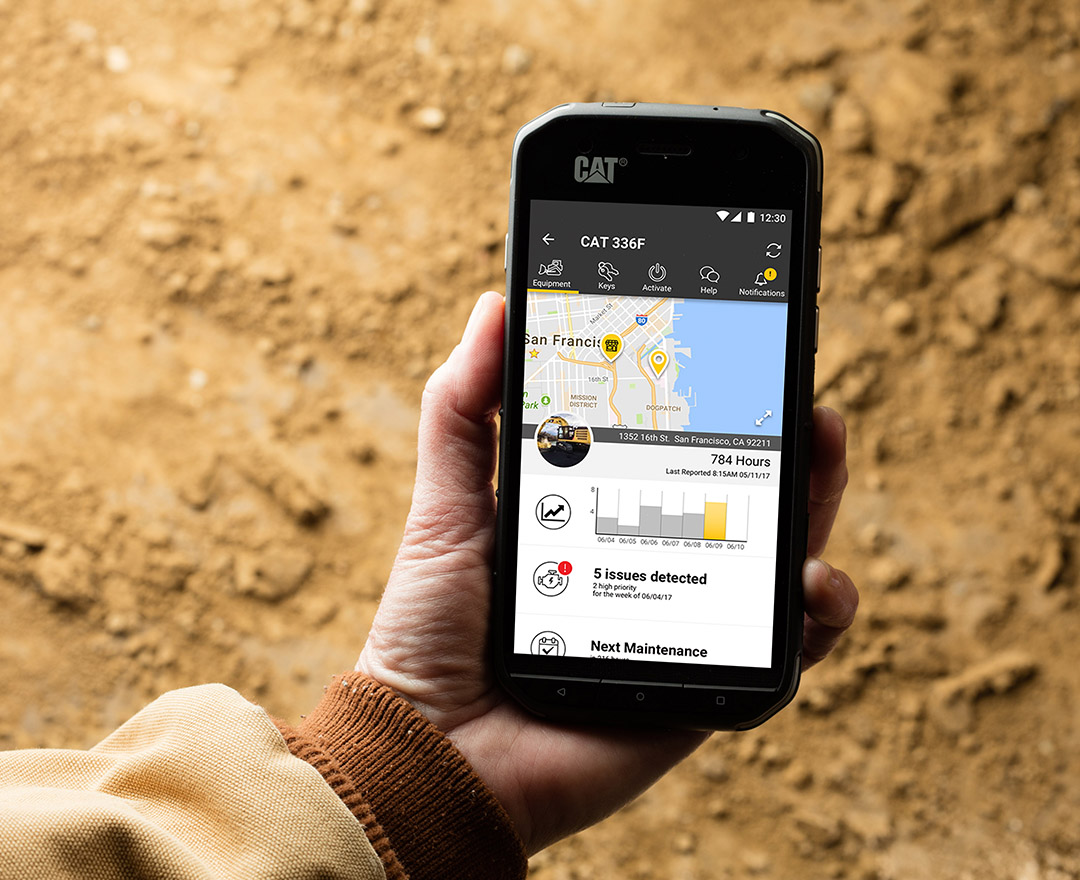 CNH
Meanwhile Case New Holland plans to expand connectivity to 13 million hectares in Brazil. This is significant for a couple reasons.


First, CNH states connected equipment enables "significant productivity and efficiency improvements: when using connected technologies Case IH and New Holland Agriculture planters can increase efficiency by up to 5 percent, when following planned paths together with the use of real-time monitoring, to minimize downtime."


Additionally, the planning of harvesting logistics can increase machine availability by up to 20 percent, thereby avoiding unscheduled stops and facilitating onward crop handling logistics.


Komatsu


Another benefit of connectivity is that it allows for efficiency in remote work. Globally, we have witnessed the need for working remotely as a way to continue economic activity amid the pandemic. But remote work can be beneficial and efficient in healthy times too, helping managers work more effectivitely and efficiently even when they can't be on a construction site.


Take, for example, Komatsu's new "Smart Construction Remote application," which, according to Equipment Journal, allows its users to send new design data to machines in the field, as well as remotely support operators, without the need to travel to the jobsite. It's part of a broader suite of applications "created to help construction customers orchestrate construction planning, better handle management and scheduling, streamline costs and optimize processes remotely in near real time."



Connectivity helps construction industry track fleet location


Telematics and connectivity in construction helps manage heavy equipment fleets in remote areas. Even basic telematics provides fleet location information and whether the unit is operating or not. The value here is that managers and leaders have a grasp of when and how fleets are being used — fleet operators find this technology extremely useful.



Software and apps in the connected construction industry


A number of software and mobile apps exist to help construction professionals manage all parts of a project. From pre-construction to scheduling, from project management and field reporting to managing a back office, software solutions can streamline processes and improve productivity. Many of the newer solutions are cloud-based, which means construction professionals can make real-time updates to documents, schedules, and other management tools.


According to Construct Connect, "Mobile technology allows for real-time data collection and transmission between the jobsite and project managers in the back office. Cloud-based solutions enable on-site employees to submit timecards, expense reports, requests for information (RFIs), work records, and other verified documentation. This can save hundreds of hours per year in data entry and automatically organizes critical files—no more shuffling through files looking for old reports."



Other solutions stemming from connectivity on the construction site


Drones and rovers

Connectivity also allows artificial intelligence (AI) to monitor jobsite progress with real-time, actionable data to improve jobsite productivity.


As an example, drones and rovers with high-definition cameras and LiDAR can photograph and scan construction sites daily. AI can compare those scans against BIM models, 3D drawings, schedules and estimates to determine quality of work and progress being made, according to Construct Connect.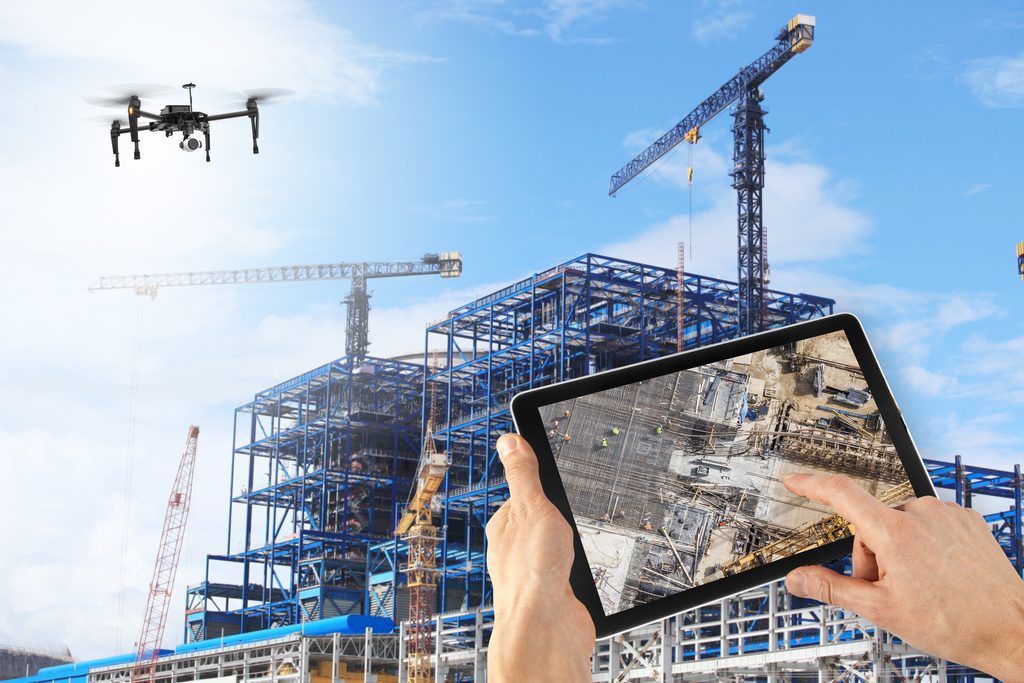 Deep-learning AI


Moreover, deep-learning algorithms can identify and report errors in work performed — from excavation and site work to mechanical or electrical systems. AI has the power to recognize a building component based on shape, size and location even if only part of the component is visible.


The power of machine learning in construction


The amount of data construction equipment and construction projects generate is enormous. Machine learning helps to model and understand this data, which can lead to predictable outcomes.


As Oracle's Executive Director and Innovation Officer Dr. Burcin Kaplanoglu notes in International Construction: "We're building these models to figure out what are the risks of our projects and how can we make our project outcomes predictable? Everybody's looking for predictable outcomes. How can I predict what will be the outcome and then, if there's risks, how can I mitigate them? I want higher profit margins. I work in a high-risk industry and many companies know they are only a few bad projects away from financial problems."


The key to building these vast smart networks and empowering smart machines and technology to make construction sites function better is the strength and speed of network connection.


And this is ultimately why 5G — which some are saying could be 100 times faster than existing 4G networks is such a game changer in the construction industry.


Our Bazis Build team has been tracking trends as market research experts in the construction industry for more than a decade. If you're looking for research experts with global experience, send us an email at info@bazisgroup.com to learn more about our findings and services.