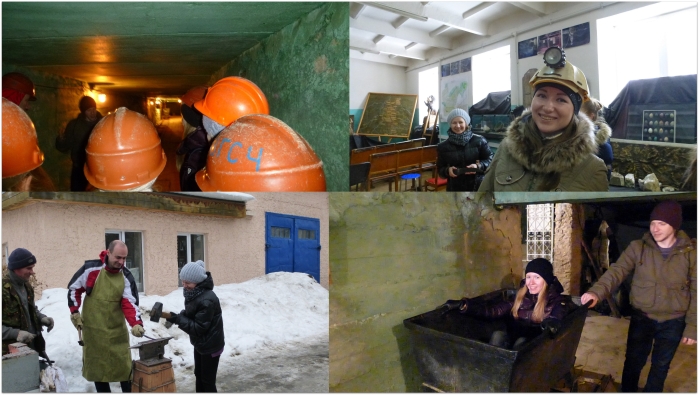 How we celebrated the Defender of the Fatherland Day!
February the 23rd is a public holiday in Russia called Defender of the Fatherland Day. If the 8th of March is called "Women's Day", February the 23rd is called "Men's Day" in Russia and men all around the country receive presents even if they have never served in the army.
The Bazis Group team congratulated their men with warm words and wishes while the only Bazis man located in Russia – our director Mikhail Ziskelevich – was given real presents. Everybody was excited. For Mikhail it was the anticipation of receiving his presents whilst for the Bazis Group women there was the excitement of preparing something special, surprising and unforgettable.
This year we decided to take Mikhail to a real gold mine to become mine-rescuers. We wore helmets, crawled, jumped up and down to overcome a "mine collapse" with an "injured miner", and Mikhail had to do it all wearing a heavy miner backpack. In the end, we had a chance to try "Mining Disneyland" and the bravest of us took a real wagon for a scary ride! Some were screaming, some were crying…
After the mine, we went to a smithy, where we made a real nail, small poker and a leaf that would become a part of a beautiful beaten rose. We were really lucky that we didn't have to go back to the office, because a blacksmith's hammer looks (and weighs) like Thor's hammer. On the whole, mission accomplished: it was an unforgettable day, as you can see below!