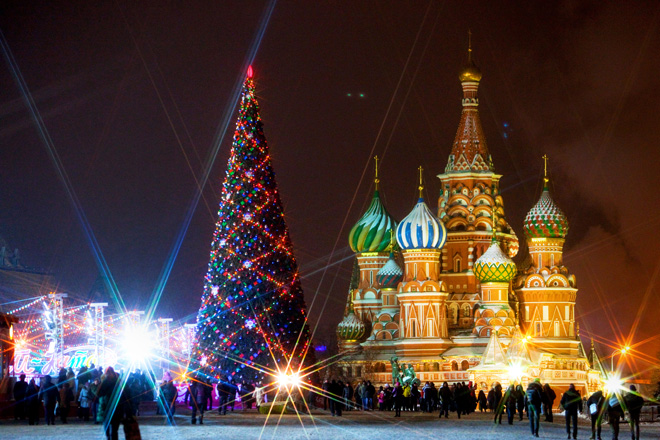 Movies to Mark the New Year
Christmas and the New Year are coming and we have prepared a new blog with information about Russian New Year traditions.
If you didn't have a chance to read it, last year we shared recipes of traditional salads, said a few words about the Russian anthem and President Putin's speech. Those traditions will continue this year. But we have even more Russian New Year and holiday traditions to write about and decided to take you on a journey of movies that help us ring in the New Year.
You may or may not be surprised to know that Russians love foreign movies and "Home Alone" 1 and 2 are shown on TV channels every year. But nothing can compare with a movie that has become a New Year's must – "The Irony of Fate or Enjoy Your Bath!" This 1976 Soviet romantic comedy television film has become a classic and must-view in Russia. While we are cutting vegetables for Olivie and Shuba, The Irony of Fate is on every TV set. It has been shown on the 31st of December on TV every year for 40 years now! Several generations have grown up knowing the magic melodies and songs and we'd like to share their magic with you.
The second most popular New Year's movie is called "Gentlemen of Fortune." It was the leader of Soviet distribution in 1972 having 65.02 million viewers and still remains loved by millions of Russians. While many phrases from the movie have become catch phrases in Russia, the main musical theme has become another tradition of a Happy New Year:
These melodies are like the smell of oranges or the sounds of Chime – you can't imagine the New Year without them!
We couldn't help but smile when writing this blog. Hope you are too after reading it and listening to the music.
Merry Christmas and a Happy New Year!