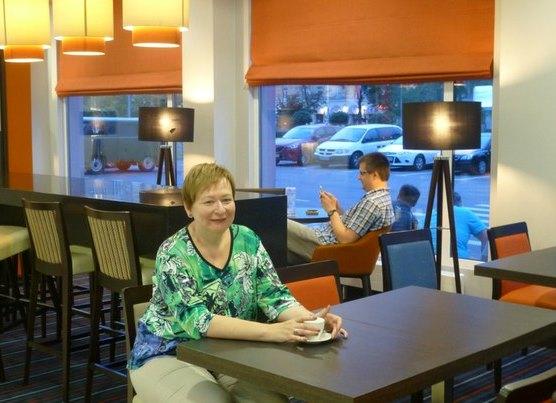 Paradise for Business Travellers
"Holiday Inn Express in Voronezh" was one of the recent venues where we focused on customer service.   
Holiday Inn Hotels' network is developing in Russia and the recently opened Holiday Inn Express in Voronezh is the first and the only hotel of this type in our country.  The main difference between the hotels with prefixes "Express" and "Holiday Inn" is that the «Expresses»   offer a basic set of amenities. Thus "Holiday Inn Express" hotels are the same all over the world. Whereas each hotel of the "Holiday Inn" brand is unique and luxurious.
Staying in "Holiday Inn Express" I have realized that this hotel is a real paradise for business travelers like me and my colleagues. Therefore, I would be really happy if the "Express" hotels were widely spread in Russia.
I hope that the management of the network will come to the same conclusion after our research.