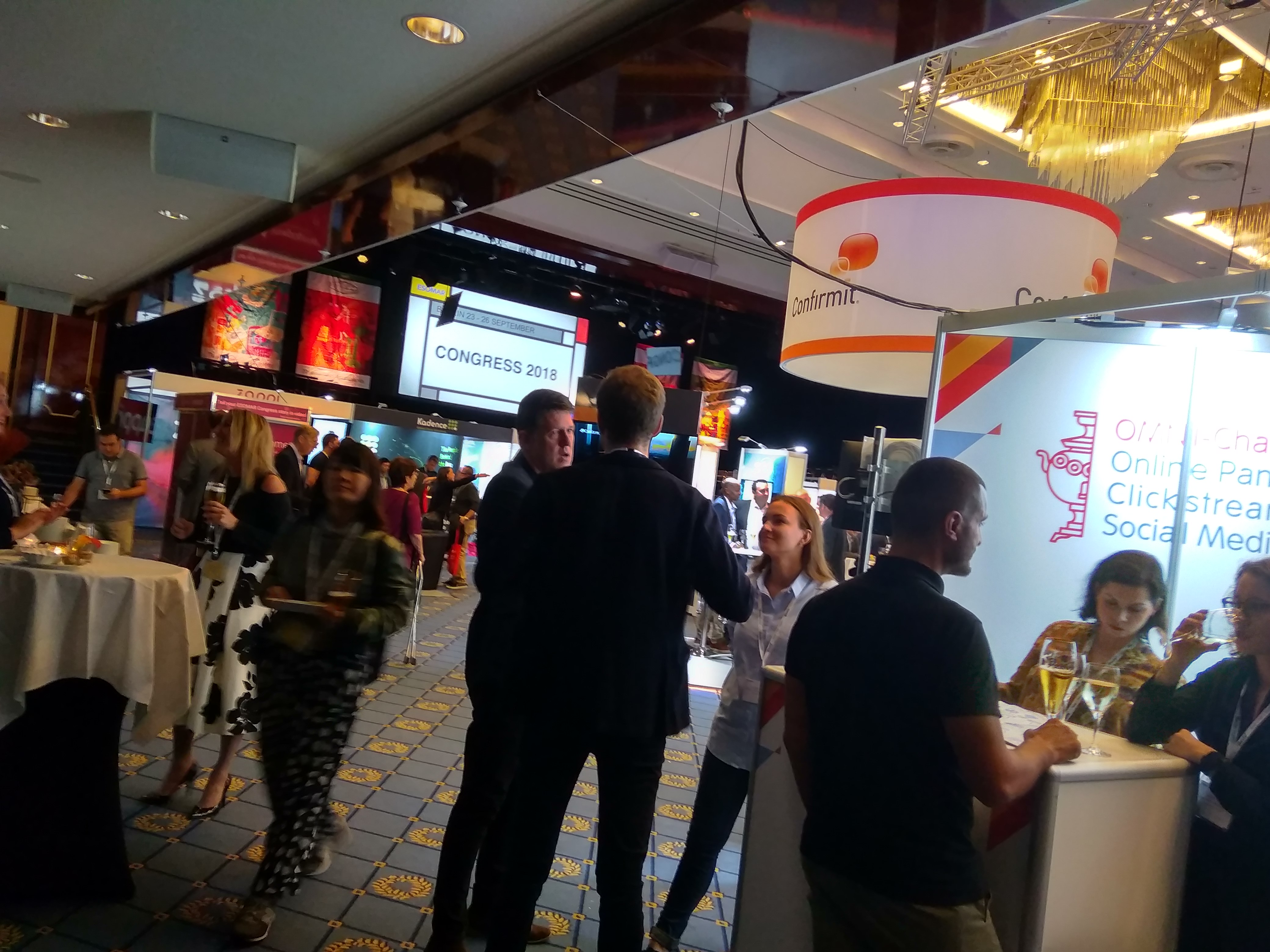 SONOS, McDonald's and Learning Every Damn Day: 3 Takeaways from 2018 ESOMAR Congress
The Bazis team regularly attends conferences across the market research industry and our key verticals — agriculture, construction and health. But, there is nothing quite like the ESOMAR Conference. Anyone who has been there before knows what I mean ; )
This year was no different. Aside from the incredible networking opportunities and the true-to-Oktoberfest final party at Stone Brewing Berlin (you can check out our Facebook page for photos and videos), there was also plenty of innovative discussions to help us market researchers think about our craft and learn about some of the new ways brands and people are thinking about projects and their professions.
Bazis' photos from 2018 ESOMAR Congress:






Here are takeaways from three of the presentations that our Project Manager Anna Shevalova found especially engaging.
1. How SONOS uses AI to understand NPS drivers
Experts presenting:
Frank Blucker (Founder, CEO of Success Drivers in Germany)
Dennis Brosnan (Insight Manager, Consumer Intelligence, Sonos U.S.)
This presentation focused on the premise that artificial intelligence is becoming more frequently used in research. This is a trend seen across a number of industries — AI is an unquestionable part of our future.
In particular, the speakers discussed how AI can be used in customer net promoter score (NPS) surveys. They said automating coding response categories using a learning platform called CODIT.CO provides much better cross-validated predictions than manual coding.
There is another benefit to using AI-enabled automation in customer loyalty studies: It is an efficient and low cost solution.
2. McDonald's Canada is adopting a 'fusion approach' in menu innovations
Experts presenting:
Michaela Charlette (Director of Strategy & Insights, McDonald's Canada
Michael Edwards (Co, Founder, Dig Insights Inc., Canada)
The main takeaway from this presentation was that monadic concept tests are outdated. There are more effective ways to test new concepts or packaging. In this case, McDonald's Canada took a multi-stage approach when innovative menus. This multi-stage approach included discrete choice simulation for innovation testing. Discrete choice simulation is helpful when experimenting with naming, positioning and pricing because it identifies how optimized options would perform in reality. Using analytics, researchers can project the volumetric impact of launching new products, including cannibalization estimation.
3. Learning – Every Damn Day. How to interpret the world and find 'Ikigau'
Expert presenting:
Vanessa Oshima (Founder, Heart-Data, Japan)
This was probably the best title for a presentation. I mean, who doesn't want to learn every damn day!?
Based on her personal experience, the speaker Vanessa Oshima introduced the concept of ikigai (in Japanese, this is the concept of finding the secret of a happy life with purpose). She shared practical ideas for how it can be applied to personal brand development.
She demonstrated how research techniques help interpret the personal world and unlock "personal ikigai," answering questions like:
What are you passionate about?
What do you love?
What are you skilled or good at?
What does the world need?
What are people willing to pay for?
All of the speakers this year provided practical advice for our team and the many other organizations in attendance.
Did you attend ESOMAR? If so, let us know about your favorite conversations by emailing info@bazisgroup.com. Rumor has it that we like to give out chocolates to colleagues who connect with us : )