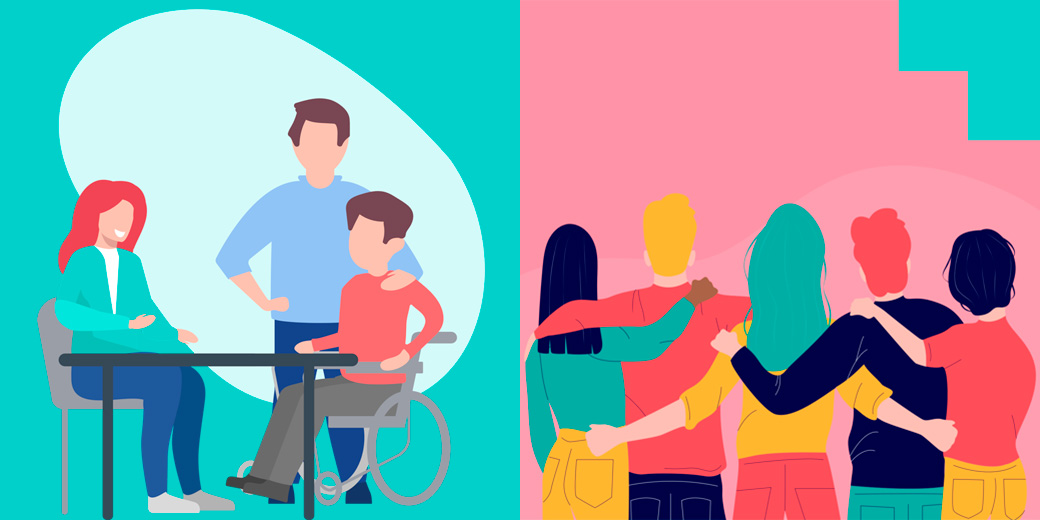 Spinal Muscular Atrophy: Society's and Patients' view
August is Spinal muscular atrophy (SMA) awareness month. Do you know what SMA is?
It is a progressive genetic neuromuscular disorder which
is most common among other rare diseases
is currently incurable
limits physical abilities
does not affect intelligence
makes patients to be fully dependent on their families
is carried by every 40th human
Bazis team, under a wise guidance of two Anastasias, was fortunate to work together with an amazing parent organization – SMA Families – dedicated to raising awareness and support for this disease for the SMA families by parents and people with this condition. Together, we've launched a study aimed to identify factors influencing society's attitudes towards people with disabilities, including patients with SMA. We compared patients' and society's perception of people with disabilities.
The study consisted of three stages, and included a set of qualitative interviews (N=12), a representative quant gen pop sample (N=1000) and interviews with SMA families and patients (N=150).
People with disabilities noted a lack of accessibility and government assistance as their main challenge in coping with a disability. From a general public perspective, attitudes towards people with disabilities are strongly correlated with public awareness of the disease, as well as the quality and frequency of contacts with persons with disabilities. Specifically for SMA, this awareness is not very high (43%)
Finally, our study revealed that society shows more positive attitude towards persons with disabilities than expected by persons with disabilities themselves. SMA families typically expect more negative thoughts and emotions from people around them.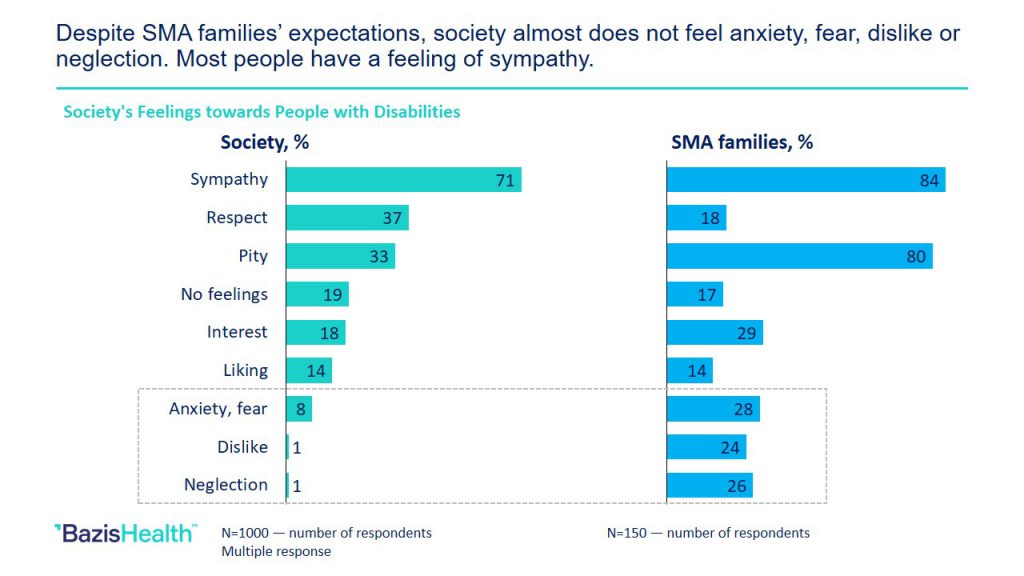 The results of the study were presented in the ESOMAR Research Got Talent 2022 competition in August. More importantly, the results are used by the parent organization to promote awareness of the disease, and help families cope with the challenges they face today.
"It's great that Bazis has carried our this research for us. Bazis team was passionate about the survey and SMA from the very beginning of the project. By the end of the research, we were speaking the same language. We were pleased to see their dedication. The research results surprised me in a good way. Now we will share them with patients and say, "Look at this, society's attitude is better than you think". – Alena, SMA Families representative.