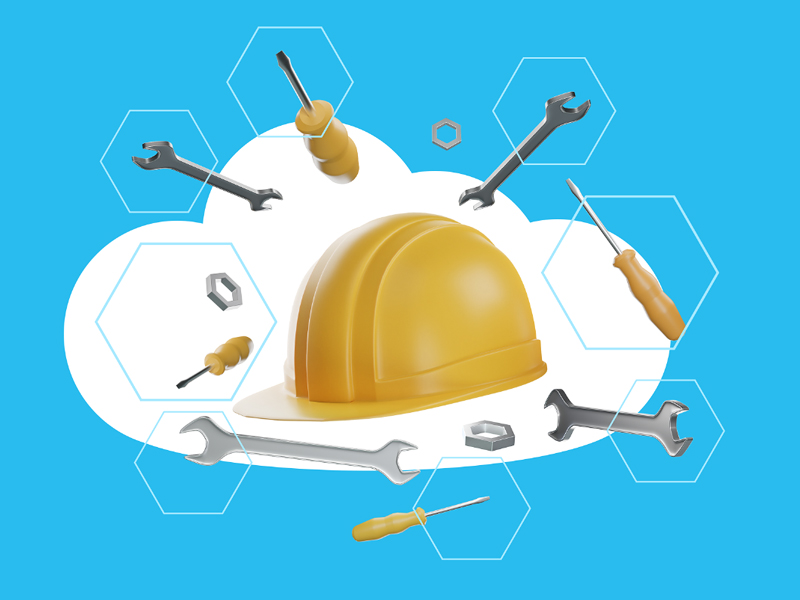 Technology Trends Impacting the Construction Industry in 2022: Part 1
Making up about 13% of global GDP, the construction industry is considered the largest industry in the world. For a long time it has been one of the slowest in development. However, new construction technologies definitely sped up the rate of change!
We have conducted interviews with more than a thousand respondents who are already implementing such technologies as:
Online remote monitoring, which enables to track machines in real time, to evaluate how efficiently the machines are being utilized, and to predict down time;
Cameras placed on a large machine, enabling operators to have a 360-degree view – that avoids crashing into or running over objects and people;
Object detection and virtual fence systems, which allows for safer work and with less cost within confined areas.
Respondents admit that there is always an additional cost to implying technologies, but the benefits far outweigh the cost. The technologies mentioned above have already been frequently used, but there are also some pioneers in the construction industry. In this article, we share examples of recent technologies and how they are currently revolutionizing the industry; continuing to drive it forward; and making it safer, cheaper, and quicker.
Wearables: Protective Equipment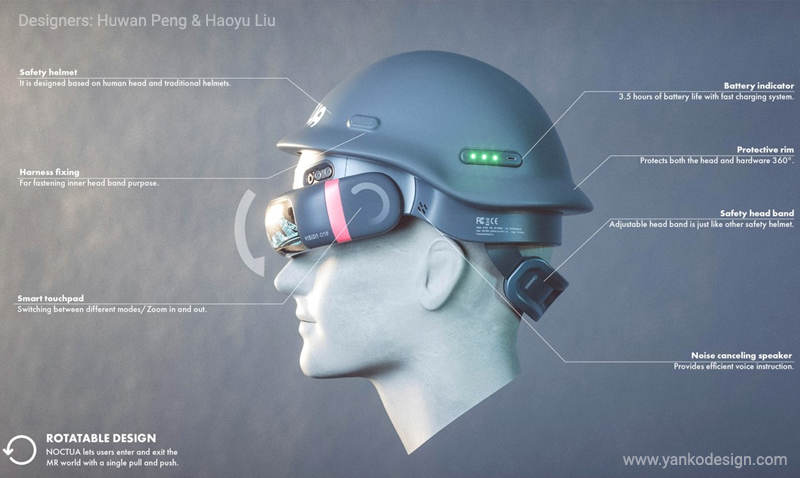 No secret that construction is one of the riskiest industries to work in, with accidents like falls and collisions. Construction wearables offer numerous benefits for productivity and safety.
There is a variety of construction wearables available today:
Smart boots – equipped with sensors and powered by walking, smart boots can detect workers at risk of a collision with nearby construction vehicles.
Smart hard hats – sensing brainwaves, smart hard hats can detect "microsleeps," which put workers at risk of injury.
Smart watches – allowing workers to communicate hands-free and offer health and safety benefits, like monitoring heart rate and step counts. Tracking these can prevent overexertion. More advanced versions can detect respiratory issues by recording an electrocardiogram to spot irregular heart rhythms and blood oxygen saturation.
Smart glasses – smart glasses fitted with augmented reality tech can provide information and warnings about leading edges and hazardous materials, for example, as well as deliver vital safety protocol cues.
Exoskeletons
Exoskeletons require special attention. Their aim is to minimize strain and injury to workers' bodies while also helping to increase their productivity. The technology works in tandem with the user, allowing site workers to carry out more work than humanly possible. Exoskeletons will help increase safety on site and reduce the number of lost hours due to injuries.
A few examples of exoskeletons below:
Arm and shoulder support – workers who move heavy tools and materials above the waist can benefit from these exosuits. They provide support for both shoulders and arms, reducing the strain of holding heavy tools for long periods of time.
Power gloves – when on a worker's hands, power gloves increase dexterity and strength, helping reduce overuse injuries.
Back support – exosuits with back support are often worn across the shoulders, back, and waist to relieve back strain caused by carrying large objects. Depending on the manufacturer, certain back support exoskeletons can also correct your posture when bending or lifting heavy or oddly-shaped items.
Standing and crouching in support – a useful feature for construction workers who spend much of their day standing. This technology locks in place, redistributes weight to the ground and relieves pressure on the knees and legs. When standing or squatting for lengthy periods of time, it reduces the strain on joints and muscles. It also allows users to "sit" when chairs aren't accessible or might otherwise jeopardize worker safety or productivity.
Whole body suit – exosuits that cover the entire body, making it easier to lift and carry heavy tools and objects. It gives support to reduce strain, increase productivity, and improve strength.
Humanoid Robots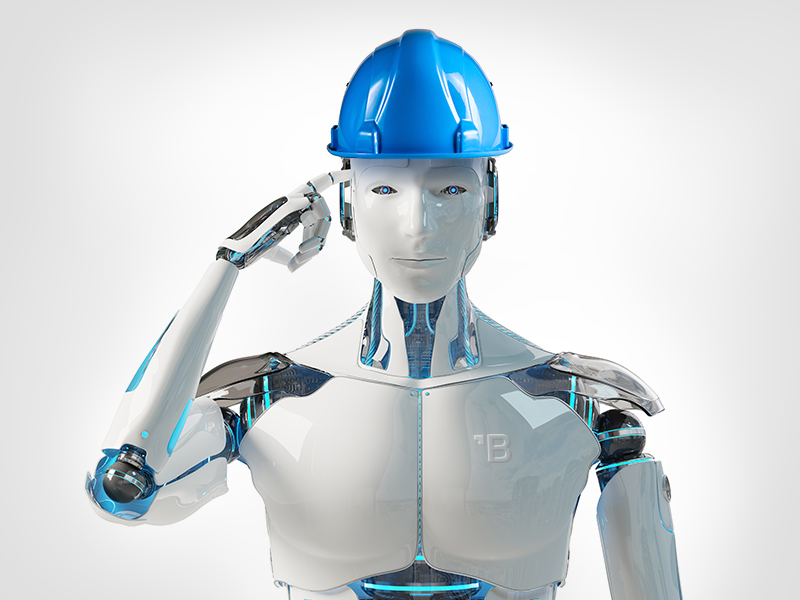 Japanese researchers have developed a humanoid robot technology called HRP-5P. It is a robot capable of performing basic physical tasks like independently installing drywall or bricklaying. Isn't it a nice co-worker?
Alongside HRP-5P, there are also other robotic advancements such as TyBot, Doxel AI, and many other built robotics, such as Automated Track Loader (ATL). Each of these robots has its own features and responsibilities:
Doxel AI – using robots and artificial intelligence (AI) to monitor site progress with real-time, actionable data using a range of different technology features such as High tech Cameras, Light Detection and Ranging (LiDAR), and drones.
TyBot – an autonomous rebar-tying robot designed to augment and reduce labor requirements in the most critical path activity of bridge deck construction
ATL – developed to excavate smaller construction sites using a range of different technology features such as augmented GPS and LiDAR.
Robot Swarms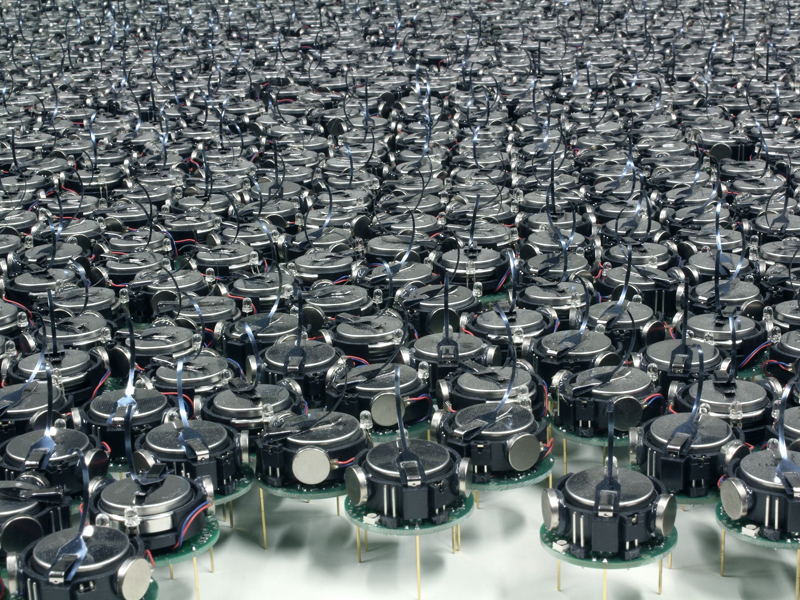 In contrast to humanoid robots — which look vaguely like people — robotic swarms consist of hundreds of small individual robots that work in tandem with each other to perform regular mundane site tasks such as laying bricks without central guidance. As we have already mentioned, safety is paramount in the construction industry. Some environments during construction phases are obviously unsafe and don't have viable human solutions. That is where swarm-bots come in!
The possibilities for this robotic swarm technology are endless, as not only can they be programed to lay bricks, they can also safely repair infrastructure in flooded or hard-to-reach locations deemed dangerous for human workers.
Extremely simple, low cost, and effective, swarm-bots can turn dangerous areas into opportunities for immense growth. Construction technology advances like this will be the catalyst for future advancements, such as cities beneath the sea or colonies on other planets. Swarm-bots won't take over the construction industry, but they will help expand the industry's capabilities! 
More trends in construction will come in our next blog. Stay with us, we will guide you through 3D printing technologies, cloud computing and LiDAR.
Sources: 
https://www.mckinsey.com/~/media/McKinsey/Industries/Capital%20Projects%20and%20Infrastructure/Our%20Insights/The%20next%20normal%20in%20construction/The-next-normal-in-construction.pdf
https://imaginovation.net/blog/construction-industry-technology-trends/
https://www.forconstructionpros.com/construction-technology/news/21521610/lafargeholcim-north-america-inc-worlds-first-3dprinted-school-built-in-18-hours
https://ukconnect.com/construction-technology-trends/
https://frontu.com/blog/engineering-equipment-and-construction-machinery-trends
https://www.builderonline.com/builder-100/it-technology/use-of-virtual-reality-tools-decrease-construction-costs-by-90_c
https://www.bigrentz.com/blog/construction-technology
https://www.automate.org/blogs/how-swarm-bots-will-change-the-construction-industry#:~:text=With%20swarm%2Dbots%2C%20you%20gain,into%20opportunities%20for%20immense%20growth.
https://www.4ps.co.uk/insights/construction-industry-trends-for-2022/
https://www2.deloitte.com/content/dam/Deloitte/us/Documents/energy-resources/us-2022-outlook-engineering-and-construction.pdf