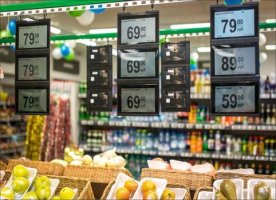 Thought Piece on Pricing: some tips based on our experience
Whilst it is not the key attribute for most B2B and consumer products, price is usually very important. Bazis Group has been carrying out pricing studies regularly for many years and in many markets. Using our experience, we are able to recommend the best approach for different pricing needs.
There are various price optimization approaches available to establish the best price level. They allow companies to set the right price level which will maximize the number of customers and therefore the profit. Generally, two price determination approaches are used: Discrete Choice methods, and variations of the Van Westendorp approach.
Our experience shows that discrete choice methods are more useful when there is a need to evaluate the importance of other product attributes as well as price and to determine the weight of the price attribute relative to the other product characteristics. Discrete Choice is also recommended for situations where price sensitivity is relatively low, which is often the case in many B2B markets and in high end B2C markets.
The Van Westendorp approach is the best method when we wish to focus specifically on price and ignore other product or service attributes. It is also more suited to scenarios where there is a high level of sensitivity to price. For example, a recent Bazis study showed that price was the only important attribute of embedded navigation systems. An emerging trend of non-official maps made it possible to get these products at extremely low prices. The market was very price sensitive and consumers perceived no benefits in buying the more expensive official maps. Our research allowed us to recommend the best price structure for the official maps and to therefore make them more attractive to customers.
Both the approaches of Discrete Choice and Van Westendorp can incorporate competitor brands as well as the client's brand. In this case, we are then able to help our clients predict various 'what if' market scenarios, including how to respond to competitors' pricing strategies.
Whatever your pricing research needs, Bazis Group is well placed to advise on the best way forward based on our many years of experience.