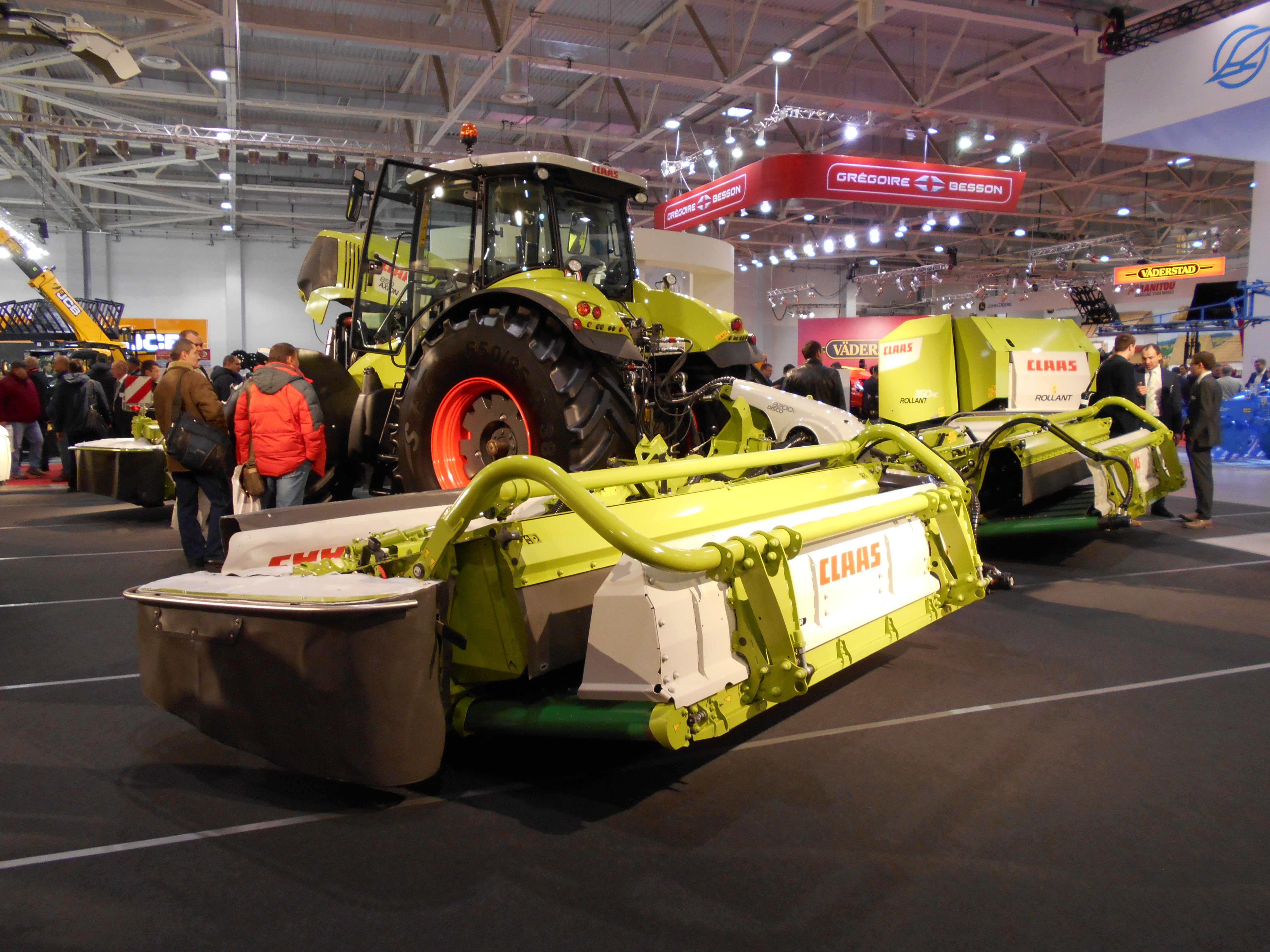 Top agriculture exhibitions Bazis Agro is tracking
With most conferences, workshops and even exhibitions having been transferred to an online sphere, people are disputing whether or not online is our new reality. While we've been able to experience agricultural exhibitions online this year, in an online event you will never be able to mount on a 20-ton machine or connect to hundreds of people from different countries in just a week. Industry specialists believe that agricultural exhibitions will be back as soon as the pandemic has mostly been resolved. As a regular attendant of big agricultural events, Bazis is looking forward to this moment and offers you a list of events that we should expect soon.


Europe


AGRITECHNICA


AGRITECHNICA is one of the largest agricultural exhibitions in the world where industry development trends are set for the next two years. 2,000 exhibitors from Europe, Asia, America and Africa come together every two years to Hanover.


DLG, German Agricultural Society, is the organizer of the show. This organization has been involved in agricultural events in Germany and Europe for about 120 years.


Agritechnica is famous for its large scale, with almost all European and international agricultural machinery producers exhibiting their products there.


The World Soil and Tillage Show draws much of the attention. Visitors can get information about the economic effectiveness and soil fertility, prevention of soil erosion, and influence of climate change on soil.


The exhibition will be held in November 2021 in Hanover, Germany.


The Bazis team visited Agritechnica twice and was happy to visit conferences and present a stand where we met our existing clients and established new contacts. Read more about Bazis' experience at the latest Agritechnica.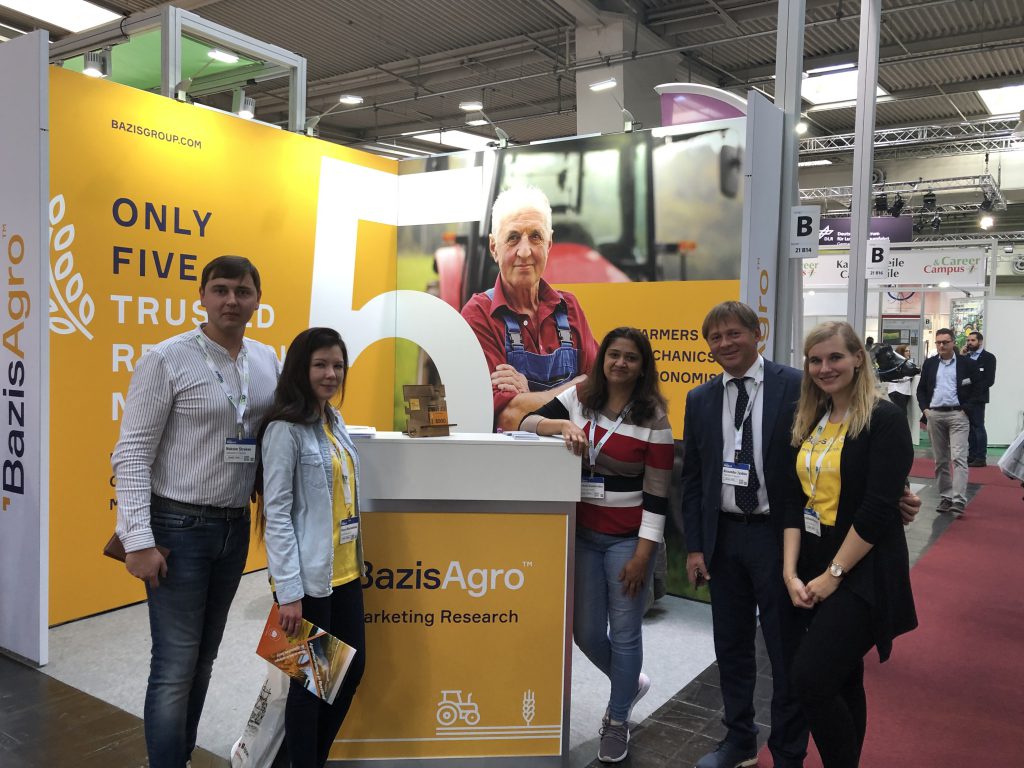 SIMA

Salon International de la Machine Agricole (SIMA) is held in Paris and specializes both in agricultural machinery and animal husbandry.


It is organized by Exposima which unites Exposium, an organizer of shows, and unions of agricultural mechanization, SYGMA and SECIMA.
In 2019 it hosted 1800 exhibitors from 42 countries, it was attended by 230,000 people from 140 countries. 600 journalists were also in attendance.


SIMA-SIMAGENA is the only large exhibition covering machinery and animal husbandry at the same time.


SIMAGENA – is a genomics center and provides information on genetics and genomics in selection.


The innovation zone exhibits absolutely all innovations in agricultural equipment in one place.


It will be held in February, 2021 in Paris.


EuroTier


This is the largest animal husbandry exhibition in Europe. It focuses on animal husbandry and poultry, veterinary, feeds and feed production technologies.


The World Poultry Show is the place where leading industry players meet every two years.


The latest event hosted 2,597 exhibits from 62 countries and 155,000 visitors from 130 countries.


EuroTier is especially praised for the range of products for feeds and animal health, the largest in the world. Visitors can also get information on aquaculture industry.


TopTierTreff exhibits the best breeds of cattle.


The next show is scheduled for November, 2020 in Hanover, Germany.


USA


World AG Expo


World AG Expo is one of the oldest agricultural exhibitions in the world, with the first one held in 1968 and was attended by 28,000 people. It had initially been designated as part of a program to encourage export of American-made goods. Since then, it has evolved from a local event to one of the biggest international exhibitions. Up to 2001, it was called the California Farm Equipment Show and International Exposition.


World Ag Expo is attended by over 1,450 exhibitors and 100,000 visitors each year. It is held in Tulare, California, and the next one is scheduled for February 2021.


NAILE


This is one of the largest animal husbandry shows, and is attended by representatives from 48 countries. The exhibition covers topics such as trends in animal husbandry development, the latest achievements in veterinary, food safety and feed production, and innovations in meat production. Attendees will be able to see the best breeds of cattle and livestock. The event is also famous for its traditional rodeo championship, and exhibition of horses. The event will be held in November, 2020 in Louisville, Kentucky and is expected to have 29,000 attendees.


Russia


Yugagro


This is the largest agricultural exhibition in Russia. In 2019, it was attended by over 705 companies from 50 countries, with over 200 of those companies as newcomers. The exhibition consists of 4 blocks: agricultural equipment and spare parts; equipment for storage and processing; agrochemicals and seeds; irrigation equipment and warmhouses.


Yugagro is attended by agricultural holdings, small farms, medium farms, processing companies, grain producers, etc. Additionally, 94% of the visitors purchase new equipment and products for their companies while attending this show.


The exhibition is held in the Krasnodar region, the largest agricultural territory in the country, and is planned to take place at the end of November, 2020.


Bazis had a chance to attend this show and establish business relations with equipment manufacturers and dealers from different parts of the world to provide them with insights and ideas.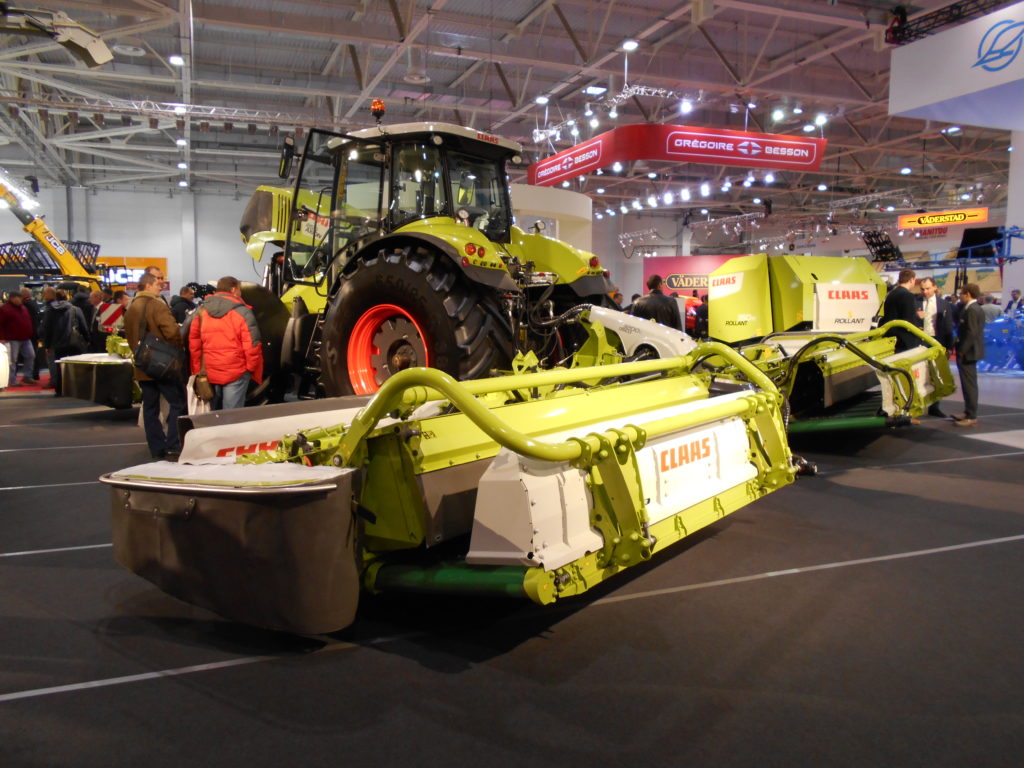 Agrosalon


Agrosalon is often compared to AGRITECHNIKA and SIMA.


Like other major industry events, it is held once every two years. This approach ensures that the exhibitors show only their latest and most innovative developments.


Agrosalon covers all types of agricultural equipment — tractors, harvesters, soil cultivators, seed drills, loaders, fertilizers, spreaders, sprayers, etc.


The exhibition is attended by farm owners and leading specialists, as well as by dealers and young specialists.


The event also includes the AGROSALON Forum. This is a large educational program offering dozens of workshops and conferences attended by Russian and foreign experts.


Exhibitors also take part in an Agrosalon contest where the most innovative machinery developments are awarded with gold and silver medals.


The event is scheduled to be held in October 2020, in Moscow.


Agros


This is the largest animal husbandry exhibition in Russia, arranged by the organizers of EuroTier, AGRITECHNICA, AgroFarm. The National Union of Milk Producers also holds their annual meeting there.


Exhibitors at Agros are such companies as DeLaval, GEA Farm Technologies, Hunland, EkoNiva, Siloking, Kuhn, Lely, Krone, and other major producers.


Agros is attended by specialist who want to:


Establish farm, fish farm or honey production;
Implement smart technologies for feeding and milking;
Purchase equipment for meat and milk processing;
Replace combine harvesters and feed production equipment;
Establish new contacts with breeders

Additionally, the best decisions are specially awarded: the best product, the best service, the best scientific development.


The event will be held in Moscow, in January 2021.


We hope that soon, when the crisis is over, you will be able to meet the Bazis Agro team in person at one of these events. You can always contact us by email or phone to discuss collaborating on a project.